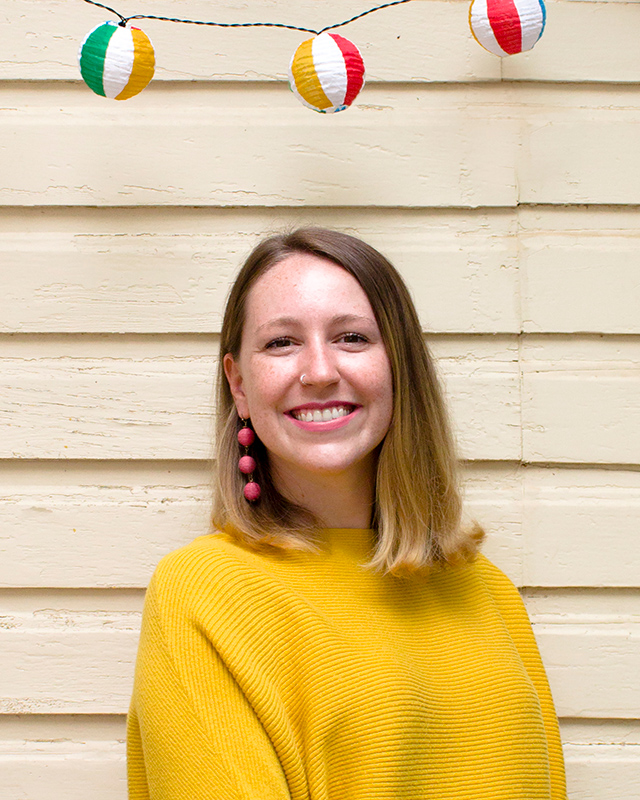 BIOGRAPHY
Claire Kennedy is a multidisciplinary artist from Cincinnati, Ohio. She received her Bachelors of Fine Arts from the College of Design, Architecture, Art, and Planning at the University of Cincinnati in 2018, where she primarily focused on painting. She also studied traditional landscape painting and color theory in Sansepolcro, Italy with the Artist Immersion Program led by Emil Robinson in 2017. Claire is currently studying to receive her Masters of Fine Arts in Drawing and Painting from the University of North Texas, where she teaches undergraduate foundations courses. Claire is passionate about art education and is looking to pursue a future career in teaching art at the college level. As a new Texas resident, she is ex­ cited to continue expanding her community in Denton and explore everything the Texas art world has to offer. As she pursues a life of traveling, growing, and learning, Claire looks forward to future possibilities with her studio practice, as she believes in conducting a process that is ever changing.
Floor Arrangement 1, Stretched canvas, yarn, acrylic, spray paint, glazed and unglazed ceramic, plastic, duct tape, pom pom, 28" x 24 inches, 2020, $400
ARTIST STATEMENT
In my work, I create relationships between haphazard objects in space in order to create unexpected dy­namics. This body of work is a personal method of creating or reclaiming physical space. I aim to break away from taught boundaries in regard to physical space and expectations of familiar materials. I am creating my own language by mediating found and fabricated objects, then placing them strategically to converse with each other and the viewer. Using wood, duct tape, glue, paint, paper, plaster, and other materials, I construct compositions that formally speak to painting. The moving parts within each compo­ sition are fragmented, much like spaces between words in a sentence. In this way, I am creating my own visual language that is specific to my hand. I am challenging assumptions about utilitarian materials by stripping them of utility and subverting the idea of decoration as something comfortable. While I believe my use of bright, and often hyper saccharine colors invites the viewer into the work, the transformation of materials also asks open-ended questions. I hope that the work's relationship to the viewer is one of curi­ osity, catching their eye with bold color, and holding it through material and compositional investigation.
Wall Arrangement 1, Wood, paper, colored pencil, setting joint compound, newspaper, painter's tape, acrylic, screw, 32 x 38 inches, 2020, $200